Window Security Screens – Ozzy Tuff
At OzzyTuff Security Screens & Doors we're all about securing your home so you and your family are safe!
We are Australian owned and operated with 10 years experience within the industry.
Our motto at OzzyTuff is… Highest Quality, Lowest Prices… We invite you to put us to the test!
Contact us for your free measure and quote, Sydney wide with no obligation!
In earlier times, security was not so much of a concern to people, but in today's world security has become a top priority of everyday people, as the crime rate has increased worldwide over many decades. It is important to have Security Doors installed to ensure the safety of yourself and your loved ones. There are many benefits to having security doors such as nearly impossible to break, fireproof, energy efficient, tough & long lasting, keeping your property safe and secure.
Glass windows and glass
doors
are generally the most exposed entry points in a home as burglars can easily break them and unlock doors and windows to gain entry to your home. One of the most effective and efficient ways to block the entry access for any intruder from such points, is to apply a security screen on them. Security Screens also block outside heat, the suns damaging UV rays, and unwanted pests. Ozzy Tuff is a Sydney based Security Doors and Security screens company that offers top quality
security screens
of various types, which will provide your house a great level of security without compromising the interior and exterior design of the house.
People like you have been trusting OzzyTuff for over 10 years for the best quality security screens Sydney has to offer. You'll find that every aspect of our range is tailored to suit various needs within your home. From simple flyscreens that are easy to install, to robust security screens that keep intruders at bay.
Your security! Sydney's #1 fly- & security screens
Home security should be right at the top of your list. Security screens help you do this by creating an additional barrier against intruders. Sydney security screens come at affordable prices when you purchase from OzzyTuff. Wholesale prices combined with professional installation ensure your satisfaction every time. So get your screen doors from the experts!
Excellent fly screens keep your home bug free. Because of the hot weather in Sydney, fly screens are a must. These screens will help you keep your home free from flies, mosquitoes and other pesky bugs. These are the best fly screens Sydney companies supply.
Sydney security doors never looked this good! In addition to being super durable, our screens are also aesthetically pleasing to the eye. The finest security doors Sydney can offer you are right here—and they don't have to make your house look like a dull prison.
So choose quality and style from OzzyTuff's excellent selection of security screens and fly screens.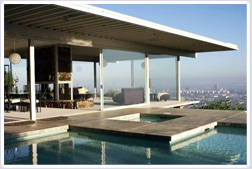 Call Bill – 0434 788 538
Monday to Sat: 8.00am – 8.00pm
FAX – 0296747920
Email – OzzyTuff
Master Licence Number: 000102840
ABN: 29098803124